She's beautiful, sweet and has an easy laughter. He is kind, generous and big-hearted. Together, they are one of the most beautiful couples I have ever seen.

When we imagined this elopement, we couldn't imagine a better couple than these two. I'm sure you'll be able to feel the love in every photo and also in the film.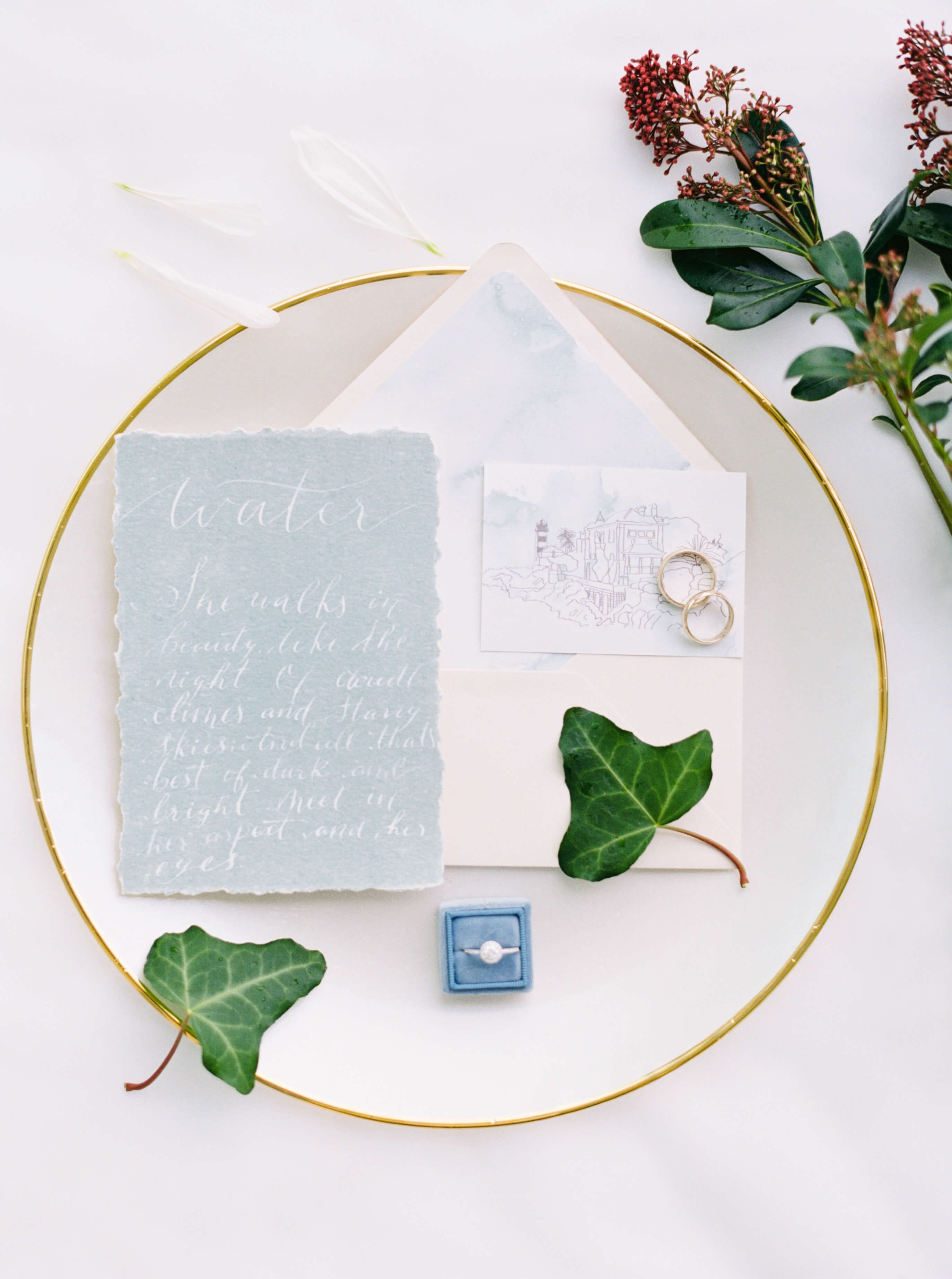 We wanted to show an airy, minimalist, sophisticated concept with a vintage touch. Our colour palette was a mix of pastels tones, dusty blues and dashes of gold with pops of greenery throughout the shoot.
The day began with the couple's pre-shoot. There, we created a very romantic and feminine atmosphere for the filming of the bridal boudoir, instead of emphasizing her sensuality, we decided to focus on a delicate and romantic result.
Our styling team, did a flawless job of delicately styling our bride for an effortless and romantic look. We complemented the look with a dazzling handmade diamond ring.
The bridegroom's impeccably tailored black suit was a perfect complement to the discreet elegance of the venue, while the bride looked relaxed and beautiful with a romantic ivory-coloured dress, highlighted by a beautiful, flowing lace veil.

The venue, a 1902's charming museum set on the absolute waterfront of the Atlantic coast of Cascais, was the ideal setting for our work.
Stepan Vrzala and his photographic film played a key role in meeting the required quality criteria. His luminous and natural filming was perfect for this purpose. All the elements of the wedding were meticulously chosen to fit the concept and character of the wedding. Even in the dark and rainy weather, Stepan managed to make the most of the sunlight in an excellent way. The film also highlighted the mysticism of the place and the breeze of the Atlantic Ocean.


Love
Ivnna